Academic Benchmarks processes state standards. The project was for a specific internal section known as the Connection Tool. The tool is used by a handful of users who have been using it for many years. The business had a few goals for the connection tool.
     • Increase the number of connections made per day
     • Decrease the learning curve for new users
Doing interviews with threee users we discovered their goals were closely in line.
     • Make connections faster to do
     • Decrease complexity of the grouping
     • Create more screen real estate to work within
     • Make new connnection tool feel familiar
The length of the project was from understanding through research to creating wireframes.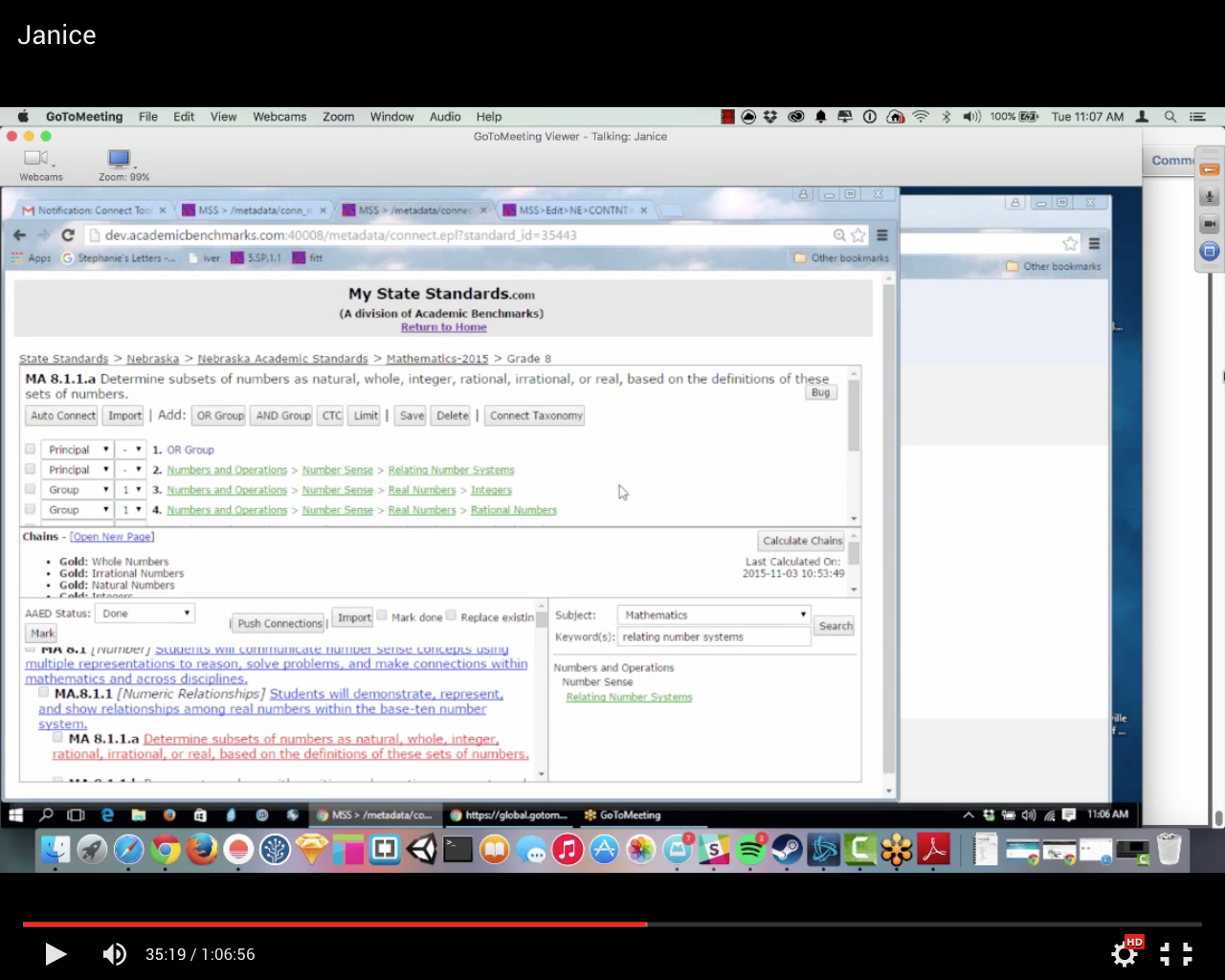 Interviews were done remotely where users were asked how they used the current system. By walking through the current tool we could gain an understanding of how and what the tool does. We learned the pain points that users currently have and what their goals really are.